GROUP E
EA7 Emporio Armani Milan 81 - 51 Olympiacos Piraeus
Steal of the Night: Daniel Hackett looking suave in Armani
If I told you that EA7 Milan was missing its star youngster Alessandro Gentile for the game and that its other star youngster Nicolo Melli only contributed 3 points in 24 minutes against the undefeated champs of the past year, you sure would bet that Milan would take another beatdown in its sluggish season.
Well, it was the other way around and the Italian fans in the Mediolanum Forum couldn't quite believe that its team (5-6 for the Euroleague season) was blowing Piraeus out of the building. The game went accordingly in the first quarter with Piraus taking a a 21-16 lead in a mediocre 10 minutes that featured multiple minutes of uninspired, scoreless basketball. The game turned in the second quarter with a 9-0 run sparked by four consecutive points by Gani Lawal and stopped by a Vassilis Spanoulis layup. The Greeks could stop the bleeding only temporarily though as Milan went on another 9-1 run in the last two minutes to end the quarter. The Greek fans in attendance were expecting their team to come out with better energy to start the second half, but had to witness another Italian 11-2 run early in the third that was sparked by Daniel Hackett's seven points. The third quarter was even worse than the second for the Greeks who got outscored 8-24 and their will broken by two consecutive three bombs by Keith Langford to end the quarter. At that point, Piraeus was done with the game as you could see by them not even scoring in the first five minutes (!!!) of the final quarter while Milan had hit two three pointers, a layup and a free throw already.
The Italians take home a huge and unexpected blowout win while Piraeus better forget about this game quickly. The Greeks couldn't buy a basket neither from the inside (37% on two's) nor the outside (3 of 16 three's) and usually deadly sharpshooters like Matthew Lojeski, Vassilis Spanoulis and Evangelos Mantzaris combined for only 1/11 three's. Milan on the other hand finally got an inspiring performance from newcomer Daniel Hackett who was one of the most productive players in the Regular Season with Italian rival Montepaschi Siena. Hackett contributed 17 points, 3 rebounds, 3 assists, 3 steals, and gave Milan's fans reasons to cheer for him after they stated on banners that he had to earn their respect. The game's star was Keith Langford though who had an epic performance of 29 points in 31 minutes of play on just 13 shots.
Olympiacos has been able to keep the facade of a dominant force in the Euroleague, but as has been visible in league play, with the injury absence of Acie Law, Olympiacos looks at major concerns after losing rebounding vacuum cleaner Kyle Hines and flexible scorer Kostas Papanikolaou to free agency. There just isn't much creativity apart from Spanoulis and when he struggles, Olympiacos is losing a big chunk of its offensive potential. Furthermore, despite being a very efficient scorer, newcomer Matt Lojeski has not been able to reproduce the role of a creating wing shooter and slasher as he's been in Belgium the last few years. Still, Olympiacos is a top team and they've faced difficult times before.
Milan - Keith Langford (29 pts, 4 rebs, 2 stls, 5 tos)
Piraeus - Cedric Simmons (6 pts, 6 rebs, 1 blk)
Fenerbahce Ulker Istanbul
73 - 76
FC Barcelona
After facing Olympiacos last week, Fenerbahce was due for another tough and fun match-up, this time against FC Barcelona. Both teams faced each other in Group A already, splitting the series. The outcome was a close one  this time, yet it was another disappointing loss for Fenerbahce who is looking to make statements and falls to 0-2.
A decent game with weak outside shooting from both teams went into the fourth quarter with a two point lead for the guests. The offense was poor to start this quarter as neither team could score until Barcelona's Erazem Lorbek moved up for a layup four minutes in. Melih Mahmutoglu answered for the Turks which got Barca's Brazilian playmaker Marcelinho Huertas going. Huertas scored seven points on three shots in a minute, interrupted by two Fener buckets from
Bojan Bogdanovic
and
Emir Preldzic
. A minute later, Preldzic converted two free throws to make it a one possession game again, but Barcelona's Brad Oleson made a field goal before Bogdanovic drove in for another two with a minute to go and a slim lead.
After a missed Huertas three, Kostas Papanikolaou went up for a huge rebound and hit Huertas again who knocked down the three on the 2nd chance. Preldzic had another layup but the Turks just couldn't get a tie as Huertas hit two more free throws, extending the lead to five. Desperate, Bogdanovic went up for the three in the last minute, missed and hit rebounder Kostas Papanikolou which led to two free throws. K-Pap showed his nerves though and missed both, leading to a and-1 layup to Bo McCalebb. McCalebb missed the free throw, but
Nemanja Bjelica
was able to fight for the offensive board, laying it up for a one point game. The Turks had to foul and unfortunately for them, the Spaniards got the ball to Marcelinho Huertas who hit both free thows. Up by three, Barcelona tried to take away the three of Nemanja Bjelica (who was 3-4 on threes at that point) and overloaded way too strongly on him, leaving Bojan Bogdanovic wide open like the sick little Aztec girl in Apocalypto in the weakside corner. Bogdanovic was 0-5 on threes at that point but got a great look he usually makes with ease. To the heartbreak of Istanbul's fans, Bogdanovic clanked another one though and Barca wins. Also notable:
All-Time Wolf Bjelica made Delonte West proud.

Istanbul - Nemanja Bjelica (15 pts, 7 rebs, 1 asst, 1 blk)
Barcelona - Marcelinho Huertas (23 pts, 7 assts, 4 stls, 3 rebs)
Istanbul - Scotty Hopson (15 pts, 4 rebs, 3 assts, 3 stls,  1 blk)
Malaga - Zoran Dragic (17 pts, 6 rebs, 1 stl)
Laboral Kutxa Vitoria 64 - 72 Panathinaikos Athens
Game Highlights
MVPs:
Vitoria - Thomas Heurtel (13 pts, 6 assts, 3 rebs, 1 stl)
Athens - Dimitris Diamantidis (12 pts, 9 assts, 2 rebs, 2 stls)
| | | | | | |
| --- | --- | --- | --- | --- | --- |
| Group E | W | L | Point Diff | ORTG | DRTG |
| Panathinaikos Athens | 2 | 0 | 24 | 107,5 | 100,6 |
| FC Barcelona | 2 | 0 | 22 | 112,2 | 103,7 |
| EA7 Emporio Armani Milan | 1 | 1 | 14 | 103,9 | 105,1 |
| Laboral Kutxa Vitoria | 1 | 1 | 6 | 111,4 | 106 |
| Unicaja Malaga | 1 | 1 | -12 | 111 | 106,4 |
| Olympiacos Piraeus | 1 | 1 | -17 | 112 | 105 |
| Fenerbahce Ulker Istanbul | 0 | 2 | -16 | 118,5 | 108,2 |
| Anadolu Efes Istanbul | 0 | 2 | -21 | 100,9 | 106,2 |
GROUP F
Real Madrid
89 - 84
Galatasaray Liv Hospital Istanbul
Real Madrid played solid basketball for 30 minutes and came away with a scare on a late Galatasary push. Throughout three quartes, things went as planned as Real led 66-52 which allowed coach Laso to play Nikola Mirotic just seven minutes in the first half.
The fourth quarter was initiated with a
Sergio Rodriguez
three that drove the lead up to 17 points. Within three minutes, seven points by Zoran Erceg and five points by
Carlos Arroyo
& Cenk Akyol made it a single digit game before Tremmell Darden scored three points in a row. Cenk Akyol and a three by Ender Arslan put the lead down to five again, but Darden came through again for Real on a three pointer. Mirotic, who came in at the 35 minutes mark knocked down a jumper, but two long range bombs by Cenk Akyol held the Turks in the game. With a minute to go, Madrid had to score and they did with Marcus Slaughter jumper assisted by Nikola Mirotic. Arroyo answered with a jumper of his own but it was too little too late for the Turks after losing the first three quarters.
Madrid - Tremmell Darden (13 pts, 10 rebs, 3 assts)
Istanbul - Zoran Erceg (24 pts, 5 assts, 4 rebs)
Maccabi Electra Tel Aviv
85 - 75
Lokomotiv Kuban Krasnodar
Both teams already played each other in the Regular Season stage with Tel Aviv winning both games. Maccabi might not have a roster filled with superstars but they're proving to be a legitimate sleeper top team after a strong fourth quarter performance against Russian side Lokomotiv Krasnodar. This marks six wins in a row for the Israelis.The game went pretty much accordingly to plot. A close game throughout three quarters before Maccabi's top-5 defense calmbed down on a below average offense.
64-62 after three quarters, the game got out of hand quickly and Maccabi had a 10 point lead after five minutes in, building on three Krasnodarian (is that a word?) turnovers. Krasnodar didn't play terrible the rest of the way but couldn't close the gap after those five fateful minutes and falls to 2-0 while Maccabi goes 2-0. Maccabi got a big game from guard-center combo Devin Smith and Sofoklis Shortsanitis. Playing bigger than he is, Smith scored 15 points with 12 rebounds and two blocks while "Baby Shaq" Shortsanitis only took 15 minutes to get 22 points on 9/11 shooting. For the guests, Marcus Williams,
Richard Hendrix
and Mantas Kalnietis combined for 44 of Loko's 75 points while
Derrick Brown
had an off night offensively with 6 points on 8 shots.
Tel Aviv - Devin Smith (15 pts, 12 rebs, 2 blks, 1 asst)
Krasnodar - Richard Hendrix (13 pts, 9 rebs,  2 blks, 1 asst)
MVPs:
Moscow - Vitaly Fridzon (15 pts, 3 assts, 2 stls, 2 rebs, 1 blk)
Kaunas - Justin Dentmon (22 pts, 7 rebs, 2 assts)
MVPs:
Munich - John Bryant (16 pts, 12 rebs, 2 assts, 1 blk)
Belgrade - Tarence Kinsey (20 pts, 8 rebs, 2 assts, 2 stls)
Standings
| | | | | | |
| --- | --- | --- | --- | --- | --- |
| Group F | W | L | Point Diff | ORTG | DRTG |
| FC Bayern Munich | 2 | 0 | 24 | 113,5 | 107 |
| CSKA Moscow | 2 | 0 | 22 | 106,9 | 96,1 |
| Real Madrid | 2 | 0 | 21 | 122 | 91,8 |
| Maccabi Electra Tel Aviv | 2 | 0 | 16 | 110,7 | 102,5 |
| Galatasaray Liv Hospital Istanbul | 0 | 2 | -11 | 106,5 | 112,7 |
| Lokomotiv Kuban Krasnodar | 0 | 2 | -17 | 101,8 | 103,9 |
| Partizan NIS Belgrade | 0 | 2 | -22 | 97,6 | 107,7 |
| Zalgiris Kaunas | 0 | 2 | -33 | 99,3 | 107,5 |
UPCOMING GAMES OF THE WEEK
Real Madrid vs. FC Bayern Munich
January 15th, 21 CET
The matchup between Real Madrid and Bayern Munich will be one between two top-3 offenses according to ORTG. Also, both are at 2-0. Tough to say whether Bayern's streaky defense shows up, but after two rather uninspiring games by the Spanish royals, Munich's offense might be good enough to give Real a real scare finally.
Olympiacos Piraeus vs. FC Barcelona
January 16th, 20 CET
Two teams that went to last year's Final Four face each other for the first time this season. Piraeus is looking to bounce back after an unexpected blowout loss and might face a 1-2 start while Barcelona is looking to gain more confidence after a 2-0 start. Vassilis Spanoulis vs. Marcelinho Huertas.
SERGIO RODRIGUEZ & NIKOLA MIROTIC MVP BEARD WATCH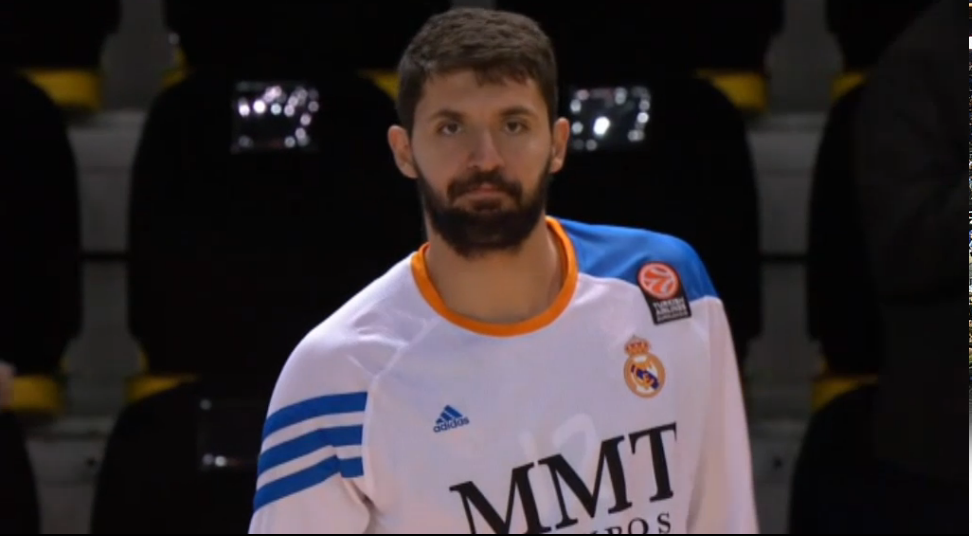 Yeah, strong.
EUROPEAN PROSPECTS - BIGS #2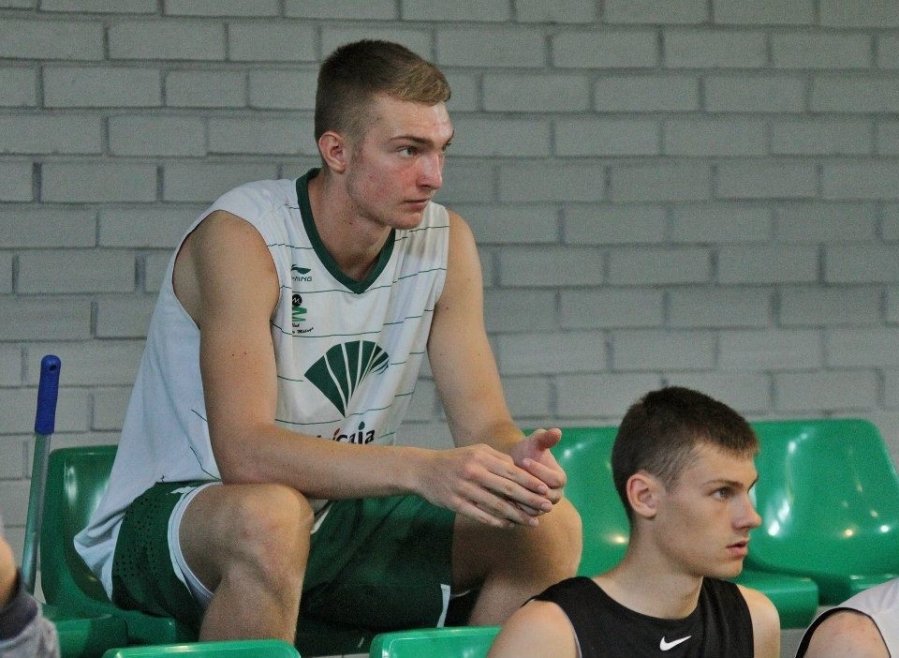 8. Domantas Sabonis (Unicaja)

6'10" - born in 1996 - Lithuania
Center
Mixtape: Domantas making papa proud
There's a special intrigue about sons who follow the footsteps of fathers who are considered sports legends. With Jonas Valanciunas and to a lesser extent Donatas Motiejunas, Lithuania is already spoiled with a young quality frontcourt and with Domantas, they might get another quality player who will wear the infamous Sabonis jersey in Lithuania's national colors.
Scouts got a first good look at Domantas during the 2012 Under-16 A Division European Championship  when Lithuania disappointed with a low ranking albeit a strong performance by Domantas. Sabonis played 29 minutes per contest and averaged 14 points on 59% from the field, 14.4 rebounds (4 ORebs), 2.4 assists and 1.4 blocks per game. At the tender age of 16, Domantas (it just feels wrong calling him Sabonis for some reason...) played a significant role for Spanish 3nd Division Team Clinicas Rincon and averaged 5 points and 4 rebounds per 17.8 minutes against decent competition. Rincon's ACB affiliate Unicaja Malaga liked him so much that they called him up to the senior team where he is seeing sporadic time of ~a quarter per ACB and Euroleague game.
As the son of a basketball genius, there are obviously high expectations for Domantas who was born in Portland. He's a terrific rebounder and was a force offensively in youth competitions, also showing a knack for finding open players like his father once, and being remarkably light on feet similar to Motiejunas. Obviously he couldn't translate none of that to the big leagues yet since Unicaja is thick up front and he's very young playing in the two best European competitions. However, I am confident that he will outperform the ranking I give him here. What's also encouraging is an obvious growth spurt throught 2012-13 and has serious length for a center now. His big glaring weakness right now is his shooting which extends to the free throw line where he couldn't break 60% in any of the competition's and league's he's been at.



7. Nikola Milutinov (Partizan)

7'0" - born in 1994 - Serbia
Center
Nikola Milutinov's Highlights at the Under-19 World Championship
Nikola Milutinov is somewhat of a late bloomer despite being only 18 years old. Even though he has been one of the very tallest players in European youth circles for the last three years, he couldn't quite use his physical advantage to dominate as you would think of an extremely tall and surprisingly mobile big.
Milutinov took a huge step in the last twelve months after a strong Under-19 World Championship showing where he went against US High School players like Jahlil Okafor and international prospects like Dario Saric and Dante Exum. Nikola played only around 20 minutes per game but scored a solid 11 points on 58% from the field. Milutinov played for Partizan's 2nd team last year, averaging more than a steal and a block per game to go with 14 points and 8.5 rebounds in 30 minutes before getting called up by Partizan's senior time for a full time roster spot. Ironically, Milutinov is playing more minutes in the Euroleague than the Adriatic League. He's getting good minutes in both for his age and is playing pretty low key without using up many possessions. Despite his height, he likes to finish a few feet off of the rim on hooks and jump shots with decent success for such a tall guy despite very streaky free throw shooting throughout his amateur and short pro career.
As a tall and mobile big with good hands and an intriguing yet streaky shooting touch, Milutinov is interesting but I have some reservations about him since his offense isn't quite developed and he isn't that special on defense either. There have been just too many guys like him that have disappointed as a NBA prospect and Nikola hasn't even really dominated any youth competition he's been at. He should be a great European prospect especially with getting extensive Euroleague experience at a young age but I'm not sure whether he'll be able to survive in the NBA. He likes to face the basket on the attack which was easy during his youth years but is struggling a little to get good looks in the pro's. He's not been a strong rebounder in youth basketball either but has upped his rebounding ratio in the pro's so far, especially offensively. DX has him currently ranked 15th in the 2015 draft. Well, as you can see I'm a little clueless about him as I often am with very very tall guys that don't put up crazy numbers. I mean, they're tall and should kind of do that, right? I watched some Partizan games because of the bunch of youngsters, but I don't quite get Milutinov. Whatever, let's give him two years.
6. Damien Inglis (Roanne)

6'8" - born in 1995 - France
Power Forward / Small Forward
Damien Inglis highlights with CFBB
Another product of the French Centre Federal du Basket-Ball, Inglis is a wingish power forward with great athleticisim and physical tools. Still a promising work in progress on offense with very limited range, Inglis has made a name for himself in youth circles for being one of the best defenders at either the wing spot or inside.
Inglis got his name out during the 2011 U-16 European Championship as a swiss army knife where he averaged 14.9 points, 7.8 rebounds, 1.4 assists, 1.6 blocks & 1.4 steals. A strong finisher inside who draws a good amount of fouls, Inglis has been a poor shooter so far. In his first full season with the CFBB basketball academy in 2012, Inglis shot just 19% on 78 threes while only taking 95 shots inside.  That year, Inglis reminded scouts of his versatile potential as he played a terrific role for the U-17 French team, averaging 7.7 rebounds, 2.4 assists, 2.1 stealsand 1 block in 25 minutes of play. 2013 was his last year with the youth academy on which he played a dominant role. In 30 minutes of play, Inglis scored 15 points, 7.3 rebounds, 3.8 assists, 1.5 steals and 1.2 blocks . Scouts were also happy to see him shooting a promising 35% on 65 threes. Tough to say whether this was just an extended hot streak as he also shot just 60% on free throws.
Consequently, Inglis signed with French pro team Roanne where he is playing 16 minutes per game. Inglis is doing a good job in his first pro season against decent competition and is playing especially well in the last three weeks. In the last three games, Inglis averaged 10 points, 5.6 rebounds, 1.7 assists and 1 steal in 23 minutes.
With the general success of French prospects, Inglis should have no problem being drafted at least in the second round at some point. There have been few prospects with his physical attributes in Europe and especially prospects that matched his attributes with a decent set of all-around skills that could make him a player who succeeds either inside or outside. 'Improving his shot' should be a prhase printed out 500 times and pinned all around his appartment. It's a little disappointing that he hadn't been as much a scoring threat as you'd like in youth basketball, but a Damien Inglis who keeps up putting numbers solidly as he does right now in France with a decent shooting touch is a prospect I like a lot.
5. Jusuf Nurkic (Cedevita)

6'10" - born in 1994 - Croatia
Center
Brand new DX scouting video (16 minutes!)
So Jusuf Nurkic came out of nowhere and became one of the most productive per-minute power forwards in the Adriatic League (don't laugh...). Jusuf's story is a long and wacky one with disputes between his current Croatian club Cedevita Zagreb and his original Slovenian club, but somehow, the 19-year old has kept a cool head and is destroying opposing frontlines in the 20 minutes he gets per game in his rookie season. Nurkic should not be a complete stranger to NBA scouts since he participated in the Eurocamp and a few European youth competitions where he showed his potential. The fact that he's playing in the same city as Dario Saric was thought to be helping his visibility to but Nurkic has become way more than a side attraction to the Dario show due to his surprising strong play.
Nurkic was a monster in B Division Championships. In 2012 at the U-18 Euro Championship, Nurkic averaged 19 points, 13 rebounds, 2.3 blocks, 1.9 steals an 1.1 assists per game in 30 minutes and two monster performances in which he scored 30+ points. This year, Nurkic got green light from Cedevita coaching staff to see extrended minutes of 16 minutes per game and his play is making the argument that it's not enough. In those, he's averaging 11.3 points on 59% from the field, 5.1 rebounds (2.1 ORebs) and 1.2 steals and similar production in the Euroleague. He's drawn 99 free throws (73% FT%) to his 157 field goal attempts. In the Adriatic, the rookie is 10th in Win Shares, 13th in ORtg and has the highest USG% of all players with a TS% of .633. Watch the Draftexpress video for an extensive scouting session on his stellar early play.