It looks like the Minnesota Timberwolves are in the midst of Choose Your Own Adventure Door #1. Harvey Finchman is at work! What better time to prove his worth than versus the defending champion laters?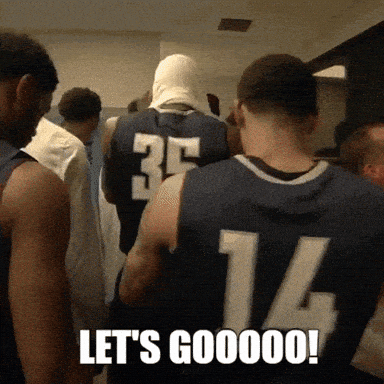 ---
Game Info
Who: Minnesota Timberwolves (9-30) at Los Angeles Lakers (26-13)
When: 9:30 pm CST
TV: Fox Sports North (streaming on the Fox Sports Go app)
Radio: 830 WCCO AM Radio
---
What To Watch For
This will be the last game of the season against the Los Angeles Lakers until we meet them in the 2nd round of the playoffs. Meanwhile, the Wolves will look to avoid a 0-3 sweep. After being blown gowns out in December, Minnesota looked a lot better in their last match. Prior to Anthony Edwards setting his career-high in points (34) on Sunday, his previous high was against the Lakers (28). He nearly took down the Lakers single-handedly with a hot 4th quarter before LeBron took over so it will be interesting to see what Prince Edwards has in store tonight.
The Return of the King! No, I'm not talking about my third favorite Lord of the Rings movie. And no, I am also not talking about LeBron. I'm talking about the future MVP: Jaden McDaniels. After registering a false-positive COVID-19 test, our favorite long-limbed rookie is back. I'm really looking forward to seeing the defensive impact he (and Jarred Vanderbilt) will have tonight, as Kyle Kuzma and Montrezl Harrell have both been averaging over 20 points per game on over 50% field goal percentage since the all-star break.
Fun note entering tonight's game:

Jaden McDaniels was *technically* drafted by the Lakers before being dealt to OKC as part of the Dennis Schroder deal.

The rights to McDaniels were then obviously sent to the #Timberwolves as part of the Ricky Rubio trade.

— Canis Hoopus (@canishoopus) March 16, 2021
Karl-Anthony Towns was surprising quiet on the offensive end on Sunday. Portland was throwing double-teams at KAT all night, but the Wolves have to be united and concerted in their effort to get him more than just 9 shots (13 points). Although Towns finished with 8 assists, the 7 turnovers he also registered would surely be a death sentence versus the Lakers. I expect Los Angeles to use a similar game plan as Portland did so it should be interesting to see how/if Coach Finch pivots.
On Sunday, Naz Reid played less than 19 minutes. Did that have to do with his 0-4 free throw showing, or the Blazers going small? It's very possible the Lakers go small as well tonight, but without Anthony Davis or Marc Gasol available, Naz should be able to set his sights on Damian Jones and *checks notes* Devontae Cacok? Hopefully he gets it going tonight.
The Lakers are coming off a back-to-back where they smacked the Warriors. The most impressive part was that LeBron hardly had to impose himself against the Curry-led squad, although he still strolled to a triple-double in just 30 minutes of action. I was rooting for all 5:51 minutes of him in the 4th quarter when the Warriors had already raised the white flag, but unfortunately it looked like Bron barely broke a sweat when it was all said and done.
---
Injury Report
Minnesota @Timberwolves Status Report in advance of tomorrow's game vs. LA Lakers:

DOUBTFUL
Culver - Left Great Toe Strain

OUT
Beasley - League Suspension
McLaughlin - Health & Safety Protocols
Russell - Left Knee Surgery

— Timberwolves PR (@Twolves_PR) March 15, 2021
Frank Vogel says Alex Caruso is out today and tomorrow because of the concussion protocol. He didn't have an update to provide on Marc Gasol, who will also miss the back-to-back because of the league's health and safety protocols.

— Dave McMenamin (@mcten) March 16, 2021
---
Predictions
I expected Finch & David Vanterpool to continue focusing their defensive efforts on the paint with LeBron on the floor. Thus I'm fully expecting Wesley Matthews to have a MPE tonight. He'll net 20 points (He's averaging 4.2) with 5 triples to boot. Fun fact: Wesley Matthews' nickname on BasketballReference is "Ironman". I think that moniker came from his durability while in Portland, but he's still #3 on my list of favorite Ironmans. And no, my #1 isn't the one portrayed by a grossly overpaid actor.
It's Jaylen Nowell's time to go off for a career night. Big Tymah will break loose for 30 points, drilling 7 triples in the process. We will also get to hear Charles Barkley mispronounce his name on SportsCenter: "Well, I thought it was going to be Anthony Edwards, show tonight, but I guess it was the other rookie (Wrong) Jaylen Nole who broke out."
The Wolves will get run out of Staples Center early. No, not their patented 1st quarter deficits that often doom them. They will literally get run out of the building.
Following a Wolves timeout, AD goes to chest bump Harrell, but then falls to the ground, seemingly in jest. Steam starts to rise from his head and body. "Yo Bron, what's going on with this?" Davis exclaims, as he stares at his arms confusingly. The rest of the Lakers also start emitting those same symptoms. Coach Vogel grabs LeBron and nervously asks "No... LeBron..." James skin starts looking pale and translucent, then suddenly explodes into a huge puddle of water. The rest of the Lakers also combust, forcing a giant tsunami of water to erupt from the Lakers bench. The Timberwolves book it for the exits and jump out of the arena to safety.

Coach Finch looks at his team and smiles wryly.

"I guess that's why they call them the 'Lake'-ers."
Game cancelled. Lakers fold as a franchise.