Things have been bad around here lately. Hell, mostly for the last 32 years. There's no sugarcoating how hapless this iteration of the Minnesota Timberwolves look, even by Wolves standards. Writers and commenters have been able to detail that in much more articulate/intelligent fashion than I ever could. However, what I can do is write below average fan fiction and after I saw this comment from our very own Mnem, I decided it was time to take a vacation.
So take my hand, as I lead you into Imagination Land!
For those of you who don't want to indulge too far down the rabbit hole (I don't blame you), I've written 3 different variants to this story. A very slight "Choose Your Own Adventure" iteration, if you will.
Want a realistic tale of how the Wolves figure it out? Please head to door #1.
Maybe you want tickle your imagination just a bit. Step right up to door #2.
Ready to get wet and wild? Let me show you the way to door #3.
Door #1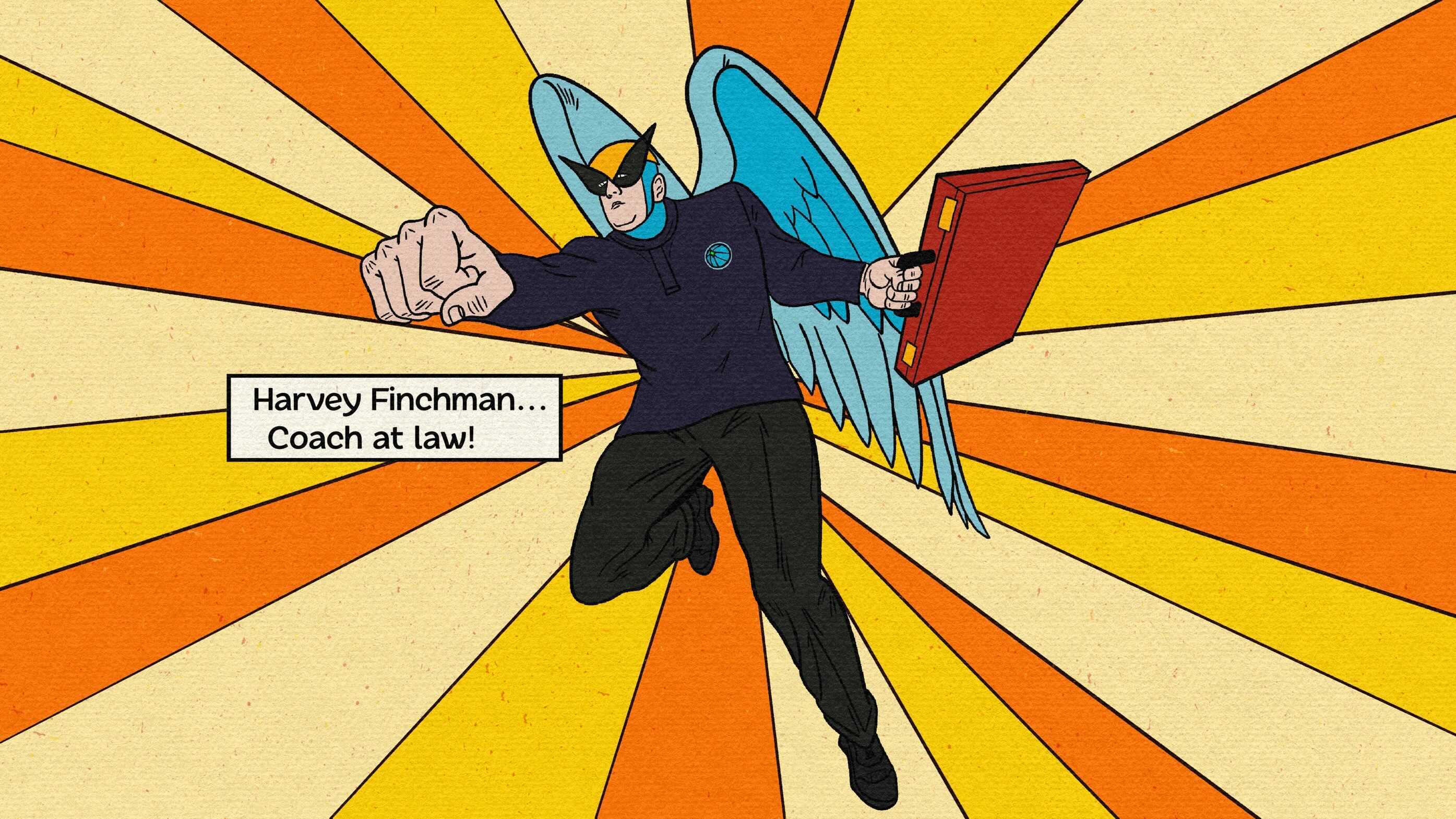 Head Coach Chris Finch said it himself: Changes were coming after the all-star break.

In a season with more uncertainty and change than they clearly could've handled, the Minnesota Timberwolves were unlikely to set the league ablaze following the mid-season break. As the Wolves, and we, all knew going into this season, there was but a slim guarantee of a draft pick light at end of a tank-smushed tunnel. Therefore it was time to start taking baby steps towards playing functional basketball, at the very least.

Mr. Chris Finch would spend the 7-day break flipping through film and firming up philosophies that would best fit this specific roster. He would spend all day challenging his players in practice to forget what they knew of Ryan Saunders' read-and-react-only offensive "system," and push them to screen and cut for 24 seconds per offensive possession. The offensive creativity of the players were still prioritized, thus a mutual respect between player and coach was built. Instead of pouring 90% of his energy into building relationships and just 10% on the X's and O's, Finch would strike the right 50-50 balance much more akin to a winning basketball club. That was how his days went. Strategically grinding, one day at a time, in a non-Bahaman setting.

By night? Coach Chris would retire to his bird cage, a 3,000 square foot Minneapolis residence, to plunge into the scouting reports of his foes. All the intel that he had been accruing during the various stops of his coaching career had prepared him for this opportunity. Although his team stooped at a 0-5 record, he knew his first week on the job wasn't so much about the wins and losses as much as it was about evaluating who and how his newly adopted team reacted in game action. His meticulous preparation skills, which his former colleagues lauded, was about to take shape.

Mr. Chris Finch would become Harvey Finchman. A superhero coach with a JD in basketball.

Many changes would be evident during the first game after the break. A softball against the New Orleans Pelicans. A key change would be Jaden McDaniels' role moving forward. Instead of playing small spurt minutes off the bench behind Jarred Vanderbilt, Finchman would unleash him at small forward. Big Mac would eventually earn starter minutes during the D'Angelo Russell-Malik Beasley period of absence because of his versatility and motor on defense. Defense. Finchman would astutely note that his current roster was not equipped to outgun opponents at this point in time and decided to partner with his frenemy, David Vanterpool.

Again, the wins wouldn't be pouring in… at first. Finch would finally tap into the DV's brilliant defensive mind which was previously crippled due to the previous head coach's tolerance of three-point shots early in the possession. Finchman would arbitrate the tension in the room with DV regarding the coaching vacancy, managing to a settle on common ground.

"I'll be the first to back you when an head coach position opens up and I want to boost your resume by not only allowing you the reins to this team's defense which I know you never fully got, but also not handicap you with an offensive scheme that jeopardizes you."

Minnesota would finally begin grinding in unison. Despite an opportunity for Gersson Rosas to deal Ricky Rubio and Josh Okogie to the Orlando Magic for Aaron Gordon at the trade deadline, Finchman would negotiate an impasse on this idea in order to avoid Vanterpool's defense getting crippled once again by taking away two of his leaders on that side of the court. Progress. DV would remain energized due to the support he was finally receiving and get yet another shot of adrenaline as reports continued to surface that the Sacramento Kings head coach position was teetered in the indecisive hands of Vivek Ranadive. The defense was as good as the franchise had ever seen since the initial Robert Covington acquisition phase in 2018.

By the end of April, the sharpshooting backcourt would finally return from their respective injury and suspension. They too were eager to get back on the hardwood. The team's offensive performance had certainly struggled without the pair of them and despite Finchman's judicious decision to focus on the defense, he was tingling to open his suitcase full of offensive ideas. The beautiful off-ball movement that we saw in Finch's time in Denver, New Orleans, and Toronto would finally shine in Minnesota. D'Lo and Beasley would zip through elevator doors through unique cuts which would make even Edward Scissorhands proud. With just 10 games remaining in the season, Karl-Anthony Towns' passing ability would truly be unleashed as he would average double-digit dimes during his first sustained period of playing next to his good friend, D'Lo. By season's end, the DV led defense would help buoy the team at a .385 winning pace during the 26 games prior to starting backcourt's return. The offense would catch up and set a .500 pace in the final 10 contests.

Minnesota would finish 22-50, good for 25th in the final league standings all thanks to a defense that would clock in at 19th best by season's end.

Time would come for the Timberwolves future to lay in the random balance of ping pong balls. With just a 29.7% chance of retaining their own lottery pick, luck would not be in their favor this year. The Wolves would not only fail to move up the 2 spots they needed, but actually drop 2 spots in the lottery as the Oklahoma City Thunder and Sacramento Kings would jump into the top 4. The only feeling of reprieve would be that the Warriors were "only" rewarded the #7 overall pick, as opposed to 4, 5 or 6. Golden State would go on to select Scottie Barnes, a useful rotation player in the mold of Luol Deng. Now that Rosas no longer had a lottery pick, he would also not have an Associate Head Coach, as David Vanterpool would finally earn an opportunity to be the head coach of the Sacramento Kings.

In turn, Rosas would shift his crosshair back towards Orlando to re-engage them about Aaron Gordon. Finchman would finally have to see Rubio and Okogie get moved for Gordon, although the offensive upside of an explosive rim runner with three-point potential did intrigue him. It would not be a great return for his defensive leaders, but given the fact that AG would also be an expiring contract moving forward, there was still value to be explored if things didn't work out. The only other notable player signing by Rosas in the offseason would be T.J. McConnell, the 29 year-old vet best known for his tenacity on defense and ability to effectively run a team off the bench.

Perhaps the biggest acquisition of the offseason would not be a NBA player at all, but a new Associate Head Coach, Jeff Bzdelik. Bzdelik, best known for his astounding defensive prowess as touted by former coaching greats such as Mike D'Antoni and Pat Riley, was previously wrapping up his career in the NBA coaching ranks. However, only through his experience with Rosas in Houston did the conversation of joining the Wolves coaching staff even take place. Numerous sources would indicate that he was ready to amicably turn the position down. Enter: Harvey Finchman. It was his intervention and counsel that would finally help Bzdelik settle to agreeable terms with the Wolves.

The Minnesota Timberwolves, straight off a promising end to their previous season, were now locked in with a depth chart of:

D'Angelo Russell / TJ McConnell / Jordan McLaughlin
Malik Beasley / Jaylen Nowell / Jarrett Culver
Anthony Edwards / Jaden McDaniels / Jake Layman
Aaron Gordon / Jarred Vanderbilt / Juancho Hernangomez
Karl-Anthony Towns / Naz Reid

However their most impressive weapons were on the sidelines, in proven defensive mastermind Jeff Bzdelik, and the brilliant young offensive architect Chris Finch.

That's Harvey Finchman, to you. Coach at Law.
Door #2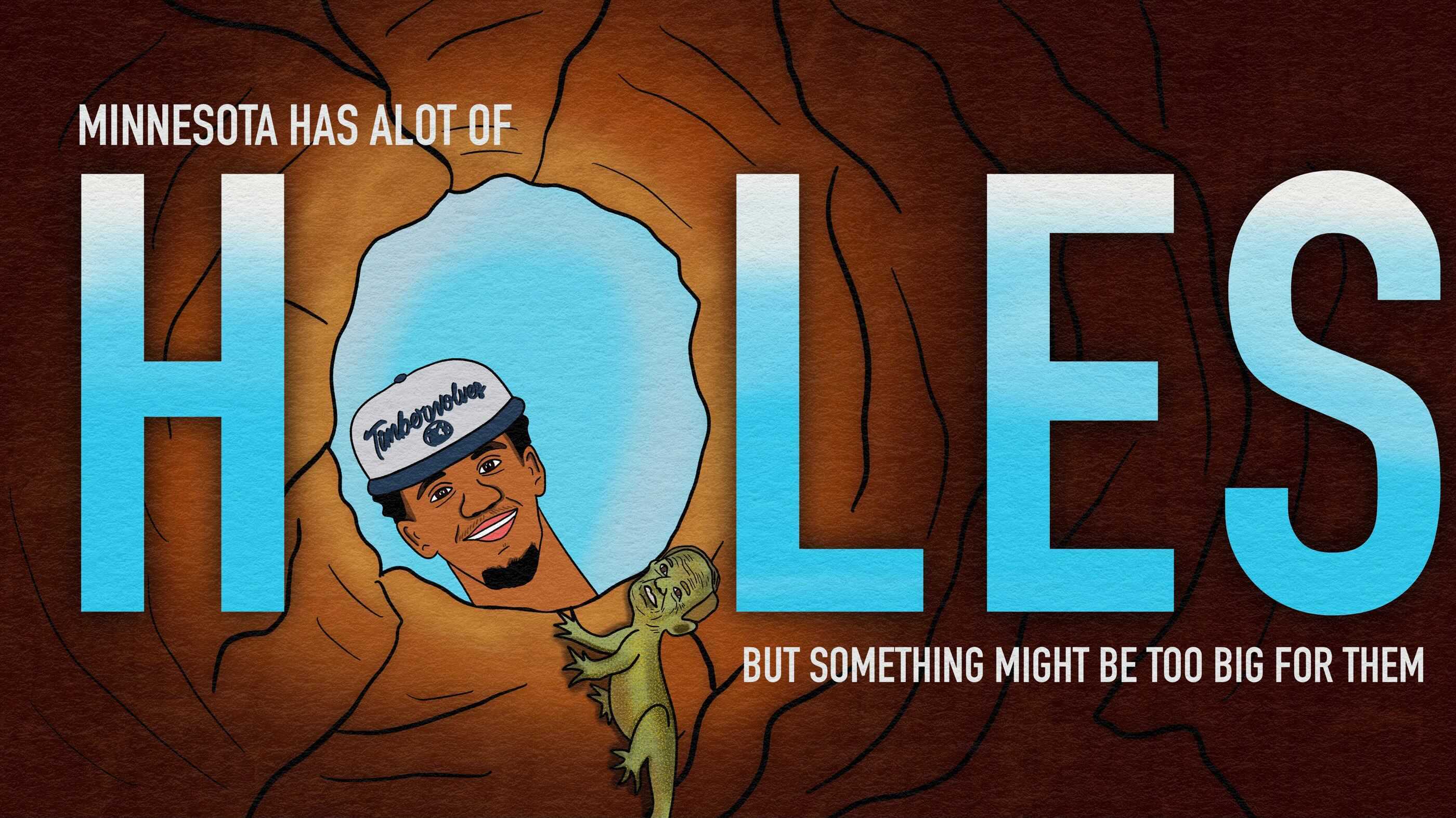 Experience is an underrated aspect of building a successful basketball franchise.

From the players, all the way to the owners. After Gersson Rosas handed the keys of the roster to Chris Finch, it was clear that he wanted Finch to have a week before the all-star break to realize just what type of team he was inheriting. A potential superstar in Karl-Anthony Towns, and a bevy one-way players. It appeared that former coach, Ryan Saunders, never seemed to interpret things that way, thus he received his pink slip. Finch, however, had the experience of successfully guiding the Rio Grande Valley Vipers to a D-league championship along with Rosas in 2010. They had the familiarity of speaking the same language without having to say anything.

It was time to embrace the tank.

Well, strategically lose games whilst building up an offensive philosophy. The Minnesota Timberwolves would begin re-envisioning how they would play basketball, running beautiful away from the ball action that circled around KAT. Jake Layman, Jarrett Culver, and even Jarred Vanderbilt would begin curling around double drag screens, running Spanish pick-and-roll options, and even triple screen reverse action. *chef's kiss*

You'll notice one specific player is missing from the aforementioned list. Mr. Nonstop himself, Josh Okogie.

Gersson Rosas, ever the tinkerer, would finally find an opportunity to trim some of the three-point-allergic fat off the roster. His dance partner? Why, the Orlando Magic, of course! And no, before you deeply exhale and mentally mutter, "… the Aaron Gordon thing again," let me assure you that I am not retreading that story. Instead, Rosas would land Canis Hoopus darling, Chuma Okeke. The Magic would only move him due to Evan Fournier indicating that he'd be ring-chasing in the offseason, leaving them extremely shorthanded at the SG position moving forward. Meanwhile there would be a glut at the power forwards with Jonathan Isaac and Aaron Gordon returning, thus Okeke would be the odd man out. The second year power forward out of Auburn who, prior to his early career injury woes, was touted as a potential Robert Covington-type 3&D specialist. Although a cursory glance at his statistics may not impress, the numbers to keep an eye on were his 3PAr (.512), 3P% (.386), and DBPM (0.2) which would be good for top 5 on this Wolves roster. This move would not result in an immediate bucket full of W's, but it would still be a solid raffle ticket for a young and promising partner to KAT in the frontcourt.

By the time D'Angelo Russell and Malik Beasley would return to action, the Wolves would be sitting at a 16-46 record despite noticeable offensive improvements. This team previously puttering around 19th best in OTRG would soon skyrocket up to 10th upon the re-introduction of 2 of their best scorers on the team. The iso-heavy D'Lo ball would finally be no more. Regardless of this breakthrough, the hole that was dug from earlier in the season would still be too deep for the Wolves to make any significant dents in the final league standings. They would finish 19-53, 27th in the league in front of Houston and Detroit.

Digging holes builds character. Isn't that what the book Holes said?

It was now lottery day and Minnesota would find themselves staring at the same 40.1% chance of their pick landing safely in the top 3. As the lottery selections began, the big surprise would be the lottery order remaining the same all the way until the 6th pick. Only 1 team would jump into the top 4 who were not originally projected to. That team?

My god… it was Nick Gilbert and his bowtie.

Dan Gilbert's now 24 year-old son would jump for joy during the virtual lottery selection, as they were once again blessed by the ping pong gods. At #6, New Orleans would be the call as they were bumped down from #5. Sacramento would also receive the news that they would drop a spot as well, down from the 4th pick to the 5th.

Hearts pounding.

The screen zooms back in to Mark Tatum.

"The fourth pick in the 2021 NBA draft will go to…"

*thump thump… thump thump*

Tatum reaches to open the envelope which is seemingly emanating cold frost.

"… the Cleveland Cavaliers."

The Timberwolves did it! They defied the odds and retained their pick which, much like the first 8 teams, stayed at their originally predicted slot: Number 3. Three. Sure, it wasn't going to be Cade Cunningham, but it would be a huge break for Minnesota. The Houston Rockets would ultimately get their hometown hero, Cunningham, giving off vibes of LeBron to Cleveland, or Rose to Chicago. The Detroit Pistons would be up next at #2. Without a consensus second best player, they would remain loyal to their point guard of the future, Frenchman Killian Hayes, and select Evan Mobley to pair alongside Jerami Grant as their young core moving forward. Minnesota was on the clock.

Adam Silver: "With the third pick, in the NBA draft, the Minnesota Timberwolves select… Jalen Suggs, point guard out of Gonzaga University."

Cue the confetti, boys!

Not only would Houston get their hometown hero, Minnesota would also follow suit. Would the 6'4", 205 pound two-way guard out of West Saint Paul, Minnesota, be the key to the next level-up? Suggs would undoubtedly create a bit of a roster crunch, but on a team short of two-way wings, Suggs would be too good for Rosas to pass up on. Critics in the national media, local media, Twitter, and even Canis Hoopus would still condemn Rosas for selecting the wrong Jalen, preferring the more "up-side" pick of Jalen Green.

All it would take was a 2-week Orlando Summer League bubble to quickly silence the peanut galleries.

J-Sizzle (A play on the nickname of future Hall of Fame linebacker from Minnesota, Terrell Suggs) would take the summer bubble by storm. Minnesota would march out a roster that wasn't too far off from their regular season line-up, featuring Anthony Edwards, Jaden McDaniels, and Chuma Okeke to support Suggs on his quest for Minnesota's first summer league title. His poise in running the point would immediately inspire confidence for the Timberwolves fanbase. Suggs' game would mirror a young Gary Payton, albeit much less trash talking, as he would go on to average a cool 22 points, 8 rebounds, 13 assists, and 4 stocks per game. He would cede the bulk of the scoring responsibility to Edwards, who would average a scorching hot 32 points per game on 47% shooting, mostly on paynt points and free throws. McDaniels' well-rounded presence would be a perfect third cog on this squad, posting impressive averages of 15 points, 12 rebounds, and 3 blocks a game to boot.

Minnesota would finally bring home their first professional men's basketball title back to Target Center since the Lakers left town.

The inspired play of Suggs would force the question that the Sacramento Kings faced last season: Should our rookie (Tyrese Haliburton) be starting over our established backcourt (De'Aaron Fox and Buddy Hield)? The Timberwolves would try to bring Suggs off the bench, but it would be clear by preseason's end that the unusually mature guard needed starter minutes. By opening night of the 2021-2022 season, the Wolves depth chart would be:

D'Angelo Russell / Ricky Rubio / Jordan McLaughlin
Jalen Suggs / Anthony Edwards / Jaylen Nowell
Malik Beasley / Jaden McDaniels / Jarrett Culver
Chuma Okeke / Jarred Vanderbilt / Jake Layman
Karl-Anthony Towns / Naz Reid

I know what you're thinking. Ant, the former #1 pick, off the bench? The starters would feature 5 knockdown shooters on the court with KAT finding them all day. The bench unit would include a renewed Ricky Rubio who has now built beautiful chemistry with Ant, Big Mac and Vando, tossing up alley-oops reminiscent of the Caged Lion days, with less mud-runs and more Watanabes. The competent head coach would surely blend lineups correctly and properly deploy starting line-ups dependent on matchups. A promising future, to say the least.

A franchise as experienced at digging holes as the Timberwolves were appeared to find a hometown hero who would be big enough to fill them all.

SMUT.
Door #3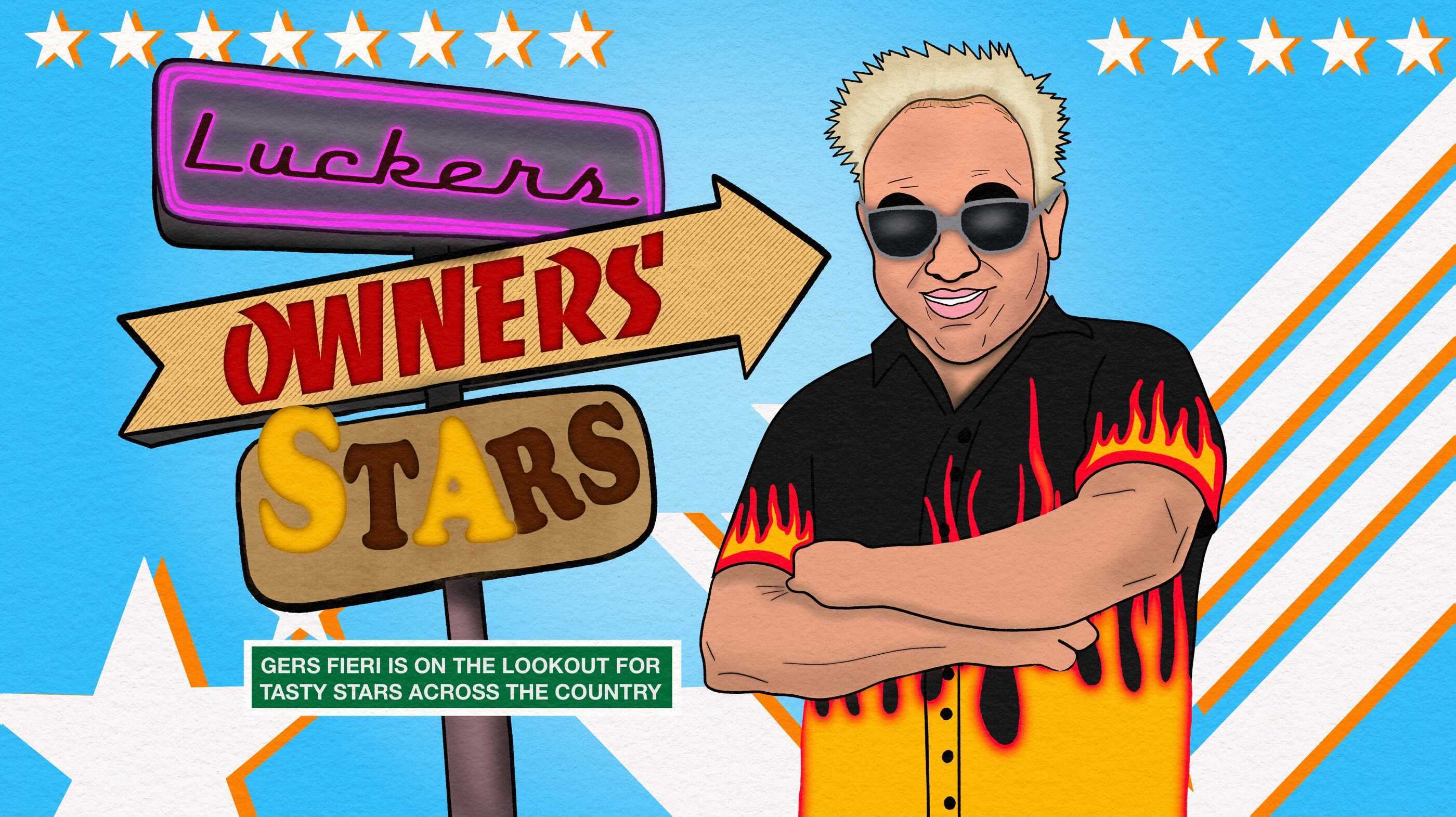 An insatiable hunger for success.

That's one of the best and well-known qualities of Kevin Garnett. Amidst the recent off-court drama regarding the potential sale of the Minnesota Timberwolves, the world was reminded of how the most successful player in franchise history still had no apparent jersey retirement date in the foreseeable future. The disconnect between owner and fanbase couldn't be any worse than it's ever been.

But it was finally time.

After numerous "attempts" at finding a buyer for the team, things would finally shift. Seemingly out of nowhere, a dark horse buyer emerged from the shadows. You didn't feel the heat. But you did feel the burn.

That's right. Mr. Bernie Sanders has entered the chat.

Why would Bernie get into something as capitalistic as owning a sports franchise, you ask? For no other reason than to affect social justice from a position of influence in Minnesota. Sure, the Timberwolves may have a small tiny following even within their own home state, but the transfer of the Star Tribune would be a key resource for Sanders to push the message of social change. For those of you who are laughing at the idea of Bernie running a team and forcing equal salaries across the roster, there would be another twist to this purchase. Remember when the WNBA's Atlanta Dream were up for sale which resulted in an ownership group featuring Renee Montgomery taking over?

Two basketball greats would team up for a big stake in the Sanders ownership team: LeBron James and Maya Moore.

All three of these individuals would be on the same page regarding their intent on using the Timberwolves, Lynx, and Star Tribune, as a platform to inspire change in Minnesota. Sanders would spend his energy focusing on efforts off the court, James would focus on making smart, analytically-driven basketball hires as the first ever player-owner (Temporarily retiring from the Lakers early while awaiting his son to enter the 2023 NBA draft), while Moore would be able to handle both due to her expertise in social justice and basketball knowledge. They would retain Gersson Rosas and empower him to continue big-game hunting (More on this later). Meanwhile, their first order business?

It was Kevin Garnett time!

Not necessarily including him in the ownership discussion, but to rebuild the broken lines of communications. KG's jersey retirement would be scheduled for the May 15 home versus the Boston Celtics (Or whenever that game will be rescheduled) where the Wolves would also breakout their black "Trees" jersey for just one game. Garnett would also be active in team practices moving forward, finally showing Karl-Anthony Towns how to properly set screens illegally and get away with it.

As for the roster, another classic Rosas shakeup was just around the corner after the all-star break. In a huge four-team trade involving the Wolves, Raptors, Magic, and Bulls. The primary players swapped would include Ricky Rubio & Josh Okogie to Toronto, Kyle Lowry to Orlando, Aaron Gordon to Chicago, and Lauri Markkanen to Minnesota.

The future power forward of the Timberwolves was finally here.

This new roster would spend much of April adjusting to coach Chris Finch's new offensive system and David Vanterpool's defensive system, but make huge strides to end the season on a 10-game winning streak. Minnesota would somehow finish the season 21st in the league standings with a full head of momentum heading into the offseason.

It was lottery time.

The Timberwolves would enter lotto day with just a 9.9% chance of keeping their pick and a 3% chance of landing the #1 pick. Let's just cut straight to the chase – Minnesota would stay undefeated at winning the draft lottery since 2020. Come on, it's not that unbelievable. Just 7 years ago, the Cleveland Cavaliers won the #1 pick with just a measly 1.7% chance of jumping up from the 9th spot to the 1st spot.

It's Cade Cunningham time!

The Sanders-James-Moore Timberwolves would be gifted the 6'7", 220 pound point guard of the future, prompting Skip Bayless to have damn near a brain aneurism regarding LeBron conspiracy theories. No matter. The roster crunch would force Rosas to do something we never thought he would do, shop D'Angelo Russell. What was the market for a volume shooter who is a one-way player?

It's Tommy Sheppard time.

Well, the availability of Bradley Beal wasn't so much about Sheppard's desires. After missing the playoffs due to Davis Bertans missing a wide-open game winning three-pointer in the play-in tournament game, shit would hit the fan in the Washington locker room. Shams Charania would detail a locker room scuffle that stemmed from a long-standing real estate business deal that Beal had partnered with Bertans on, which ended with Beal bringing 4 assault rifles to the locker room to "show" Bertans (No players would be harmed). Despite somehow dodging an NBA suspension and as much as Sheppard wanted to hold on to the ever-faithful young superstar, he had no choice but to move Beal for any type of value. Wizards owner Ted Leonsis was strict on this mandate, citing how far back the Gilbert Arenas incident had set them.

There would be 5 suitors who Sheppard would entertain deals from: Miami Heat, Boston Celtics, Philadelphia 76ers, Golden State Warriors, and the Minnesota Timberwolves.

The first meeting would be the Miami Heat. A deal built around Tyler Herro, matching salary, and future 1st round picks would be discussed, but ultimately rejected. In part because of Leonsis' preference to not trade the superstar to a fellow division rival, but more because of one other big thing. Do you recall the opening line regarding KG's insatiable hunger for success? Well, Ted Leonsis also had an insatiable hunger for something.

Salty sandwiches.

Pat Riley would be very open to including a service of providing a lifetime supply of Cuban sandwiches to the Wizards, but Leonsis waved away the deal, citing distaste of ham due to its lack of saltiness.

On to the next one.

Danny Ainge would soon meet with Sheppard to try and strike a deal. Ainge was willing to part with Jaylen Brown, who was at the top of Sheppard's list of desired targets. The deal was close enough to where even Adrian Wojnarowski was tweeting how close the teams were to finalizing a deal. However, there would once again be the final hungry nail in the coffin: Ted Leonsis had 0 desire for chowda. An executive decision was made and Sheppard would have to head back to the drawing board, frustration building.

The last and final Eastern conference team to have a Zoom meeting with Sheppard was the reigning Eastern Conference champions, the 76ers. Elton Brand was so close to bringing home the Larry O'Brien trophy to Philly, thus he was unwilling to part with his core of Ben Simmons, Tobias Harris, and Joel Embiid. The call didn't last long, as all Philly could offer were young talents Tyrese Maxey, Matisse Thybulle, and a boatload of picks. However, Brand was privy to Leonsis' weakness and offered a lifetime supply of Philly Cheesesteak sandwiches, something he had heard was a childhood favorite of the Wizards owner. Sheppard would inform Leonsis of this opportunity, to which he responded:

"Yeah I love me them hot Philly Cheesesteaks, but don't you remember what happened when I was in 10th grade? Damn it, Tom, I thought I told you. I ate damn near 10 of them sandwiches a day when I was off at Boy's State the summer of '73 and I haven't been able to stand the smell of one of them things since. Get your head outta your ass!"

It was on to the Golden State Warriors. Familiarity is often a good thing and fortunately for the Warriors, Sheppard was in fact interested in reuniting Kelly Oubre (S&T) with the Wizards. Andrew Wiggins, fresh off another typical disappointing season, still garnered intrigue around the league as he had so much "untapped potential." ...Still. Negotiations would get interesting as Joe Lacob would push his final chip onto the table. No, not "chips." An offer to purchase local Northern California burger chain for him, Squeeze Inn.

Leonsis was intrigued.

It was the best deal the Wizards heard thus far, both on the basketball hardwood and on the dining table cherrywood. Sheppard was no fool. Why not leverage this offer against the remaining team in discussion?

The Minnesota Timberwolves.

Rosas, ever the taskmaster, was loadin' up the Zoom call, got a couple young talents, couple draft picks, got a couple joints with some silencers on 'em, got a couple grenades, couple missile launchers. He was ready for negotiating war.

Prior to the call, Rosas contemplated the Golden State deal which he had to outdo. Young talent in Wiggins and Oubre? Rosas, with the blessing of KAT, was willing to part with his prized possessions, D'Angelo Russell and Jarrett Culver. Future draft picks? Minnesota's future picks would be far more valuable than Golden State's. A burger spot known for their giant "cheese skirts"?

How about a burger with cheese injected in them?

Rosas had traveled to every diner in Minnesota, scoured every local burger drive-in, and explored nearly every dive just to find the right flavor for Mr. Leonsis. The result would be an offer he couldn't refuse – the players and picks previously mentioned, a lifetime supply of 10 different burger restaurants' best Jucy Lucys...

... and Becky Taylor's secret lasagna recipe.

It's Bradley Beal time!

There couldn't have been a more perfect 5-month period in Timberwolves history. When it was all said and done, they would trot out a depth chart of:

Cade Cunningham / Jordan McLaughlin / Garrett Temple (FA)
Bradley Beal / Anthony Edwards / Wayne Ellington (FA)
Malik Beasley / Jaden McDaniels
Lauri Markkanen / Jarred Vanderbilt / Jake Layman
Karl-Anthony Towns / Naz Reid

Don't worry, there's plenty more talent all over this country. Join Rosas next time, on Luckers, Owners, and Stars!
*deep breath*
Back to reality. We're just coming out of the all-star break and we have no idea how things will break. Things could (continue to) be terrible and I wouldn't blame you for thinking or expecting that, especially based on Timberwolves history. However, I urge you to indulge in a little bit of fantasy and imagination from time to time.
I mean, as Kevin Garnett once said...