Well, some of us are still likely recovering from the devastating loss by the Minnesota Timberwolves on draft night. Regardless, the show must always go on. Since most all of you who are more intelligent than I am have predicted that there may be bigger move on the horizon, I guess we're just in wait-and-see mode. With that said:
What did the Canis hive mind think about the draft and upcoming free agency period?
(Note: Canis Pulsus Vol. X data was collected just before the proposed Ricky Rubio trade)
---
What do you hope the Timberwolves during the 2021 NBA draft?
Keep assets and stay out of the draft (55%)
Does trading a World Cup MVP, who's also the best friend of the future of our franchise, for an oft-injured, inconsistent player & roughly $5 million in cap space count as maintaining our assets? *weeps* That said, we didn't necessarily make that move to get into the draft so... huzzah? There were a few players who dropped much further than expected such as Jared Butler (40) and Sharife Cooper (48), but it appears that Rosas was either disinterested at the price or unable to find an opportunity in.
Full voting results:
If the Timberwolves trade into the draft, who would you realistically want them to select?
Usman Garuba (10%) / Joe Wieskamp (10%)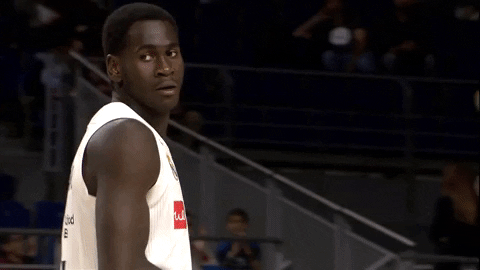 The defensive dynamo, Usman Garuba (20), was a popular prospect of CH, as was sharpshooter, Joe Wieskamp (41). However there were plenty of one-off responses ranging from top selections like Evan Mobley (3) to guys who nearly went undrafted like Sandro Mamukelashvili (54).
Full voting results:
Who do you think will be the best player from this draft class?
Cade Cunningham (51%)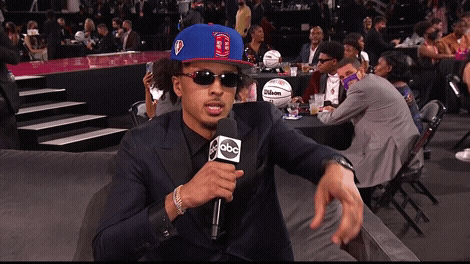 Pretty easy choice here, as Cade Cunningham appears to be the total package. However my personal choice was one that I felt would have the highest potential "ceiling," Evan Mobley. I truly feel like Houston is going to live to regret passing up on the talented 7 footer, although they did snatch up my other favorite from this class, big man Alperen Şengün.
Full voting results:
Who do you think will be the biggest steal/sleeper of the draft?
Usman Garuba (13%)
The 6'8" Spanish-Nigerian athlete has certainly made the list of CH Favorites. Usman Garuba is currently playing for the Spanish National Team in the Olympics with current Wolves forward Juancho Hernangomez and, and... *sobs*
Full voting results:
I will be happy with the draft if...
3) A franchise goes all French a-la carl006 mode. I could do with a target for my hate, damned Frenchies!

2) The Wolves come out of it with a usable player like McKinley Wright

1) Canis is happy
About 1/5 of the total responses were something along the lines of "Do nothing" and like I mentioned earlier, we technically did nothing. However, there were also a handful of "Don't trade Ricky Rubio" so there's that. *sighs* As usual, I highlighted some of my other favorite responses above and recommend you take a look at the total responses through the link at the bottom (Shoutout to the psychic that predicted the Wright pickup).
I will be upset with the draft if...
3) The ghost of Kevid Saunthibs mortgages the future by trading badly protected picks in a trade for Myles Turner/John Collins/Simmons/Kuzma (especially HIM)/etc

2) The Warriors draft a future MVP with our pick.

1) I dunno, don't really see how I can get upset oh god I'm gonna be more upset than ever aren't I?
Again, my salty butt still hasn't gotten over this, but there were a handful of "Trade Ricky Rubio" responses for this question as well. Much like last year when much of CH was split between "Please draft Ant" and "Please don't draft Ant," this year we got a lot of "Please don't do anything" and "Please do something," mix of responses. Make up your mind, Canis!
What player do you realistically hope the Timberwolves acquire in free agency?
Ben Simmons (43%)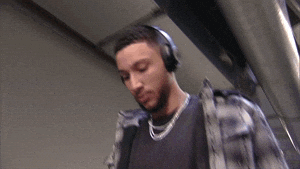 Nearly half of our CH voters are still dreaming for Ben Simmons, however unlikely that may be. Regardless, it's obvious that a power forward/big is what we're hoping for. John Collins is likely to re-sign with the Hawks, but Gersson Rosas doesn't seem like the type to easily give up on his pursuits. Could there other options in play though?
Full voting results:
What area do you hope the Wolves address in free agency?
Acquire more defenders (68%)
In the same vein of acquiring a running mate for KAT in the frontcourt, having a player to address the very obvious defensive deficiencies of the team also remains a top priority. Aside from the dream scenarios above, there could be some cheaper options like a Larry Nance Jr. Or could Rosas continue his lean into an offense-only system with the rumored interest in Lauri Markkanen?
Full voting results:
Will the Timberwolves make the playoffs next year?
Yes (71%)
Previous result: Yes (68%)
Have we not learned to mash the "under" button on the Wolves over/under every year? Canis Hoopus remains one of the internet's top 10 places for self-deprecating masochists, as this answer clearly illustrates. But as always, prepare yourselves for 82-0!
Full voting results:
Heading into the offseason, my feelings on the direction of the Timberwolves are...
Slightly optimistic (54.9%)
Previous result: Very optimistic (45%)
I'm sure the post-Rubio news has painted a very different picture than what's evidenced below. Will this meter tilt the opposite way after free agency though?
Full voting results:
Link to the full results: https://docs.google.com/spreadsheets/d/15dCjimq4Oif6SP-MFVHTMkljv1jLm51WxEJIeES61FI/edit?usp=sharing
---
That officially wraps it up for our first edition of Canis Pulsus, Season II. We'll be back after summer league to get your very valuable thoughts and feedback on all things Timberwolves.