The results are in and let me tell you, they are... not that surprising. The Canis Hivemind has swarmed together and cast their official Ben Simmons votes in. Let's take a gander at the results of Canis Pulsus Vol. IX - Ben Simmons Edition.
(Note: Canis Pulsus Vol. XI data was collected prior to the Vanderbilt/McLaughlin signings)
---
How much do you want the Minnesota Timberwolves to trade for Ben Simmons?
Very much want (35.5%)
On the 6-point scale, the "want" factor for Ben Simmons landed comfortably on the second point. Unsurprising, given what he would bring to the Wolves (DEFENSE). I would assume the 11 out of 110 "do not want" votes were considering to the cost to acquire Simmons and the contract he comes with, although it's entirely possible that some Liberty Ballers posters created an account here at CH just to say sway the public perception.
Full voting results:
What's the highest realistic price would you pay for Ben Simmons?
D'Angelo Russell & Jaden McDaniels (26.9%)
I realized right after I started the Canis Pulsus series that I'm terrible with graphs, so I may have very well picked the worst graph to roll with below. That said, our members most loudly voiced their willingness to part with one of the promising young franchise cornerstones, and some point guard named D'Angelo Russell. I kid, but I was a bit surprised to see how willing CH was to move Jaden McDaniels, although swapping out Ben's contract for D'Lo's is a tasty prize. However, it seems highly unlikely that Gersson Rosas is willing to move on from his "prized possession" so a more realistic package may look something more like the second most popular voice, Malik Beasley, Patrick Beverley, Josh Okogie, and future draft picks. As much as Mr. 94 Feet has already become a fan favorite without even playing a single game for the Wolves yet, being able to retain Big Mac would be larceny.
Full voting results:
Depending on the outgoing trade, what would your ideal starting lineup be?
Russell, Edwards, McDaniels, Simmons, Towns (60.5%)
Yeah, if we're able to get Ben without giving up JMac, let's start mapping out the parade route. This would be a devastating starting unit where I envision Simmons out there as the primary ballhandler with the other 4 spread out. You then also have 2 of the most effective switchable defenders in the league out there too? Horny 4 this lineup.
Full voting results:
What nickname should we call Ben Simmons?
Big Ben (33%)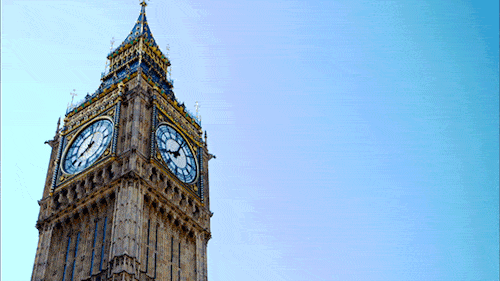 Sure, Big Ben is fine and to the point. No need to recreate the wheel. However, what fun would it be if Canis Hoopus' finest didn't submit their own creative ones? Here's a look at some of my favorites that weren't listed (Full list in link at the end):
Bosstralian
Ben Dover
Embiid Slayer
Mona Lisa
Smutty Ben
Magic Rodman
The Young Socialist
The Tasmanian Wolf
Benchilada
Chocolate Biscuit
Those are terrible
Granny Style
The guy that once choked KAT, then choked in the playoffs and now can choke Embiid
Full voting results:
If the Timberwolves acquire Ben Simmons, how will the Timberwolves season finish?
2nd round of the playoffs (45.8%)
Playoffs, baby! That's right, your 2021-2022 Timberwolves are going past the 1st round for the second time in franchise history. Remember those KG4MVP posters? Well, prepare for BS4MVP (That has a nice ring to it!) banners which will fly all over Minnesota! But yeah, it's hard to imagine a KAT/Simmons/Ant/D'Lo and/or Big Mac core not leading us into the postseason again.
Full voting results:
Based on the current roster, will the Timberwolves make the playoffs next season?
Yes (59%)
Previous result: Yes (71%)
These votes were tallied prior to Jarred Vanderbilt and Jordan McLaughlin re-signing with Minnesota, so it's likely that 59% would've skyrocketed since then. Despite some pessimism in comparison to a few months ago, Canis Hoopus stays relatively hopeful for the upcoming season.
Full voting results:
Based on the current roster, my feelings on the direction of the Timberwolves are...
Slightly optimistic (55.5%)
Previous result: Slightly optimistic (54.9%)
Hey! A 0.6% uptick from just a few months ago! It appears with each passing day, optimism has continued to seep through the comments section. It also feels like the chances of landing Chocolate Biscuit continue to increase as well, since other destinations are beginning to look less and less likely for him. However, you don't have to think very longto remember that it's the Timberwolves, Jake. Something unexpected is always around the corner.
Full voting results:
Link to the full results: https://docs.google.com/spreadsheets/d/199kv05R-Y_W6H5TDMNjGW0J1-KT04zjdNUBpSelN5LE/edit?usp=sharing
---
And so our watch continues. See you all on the other side...